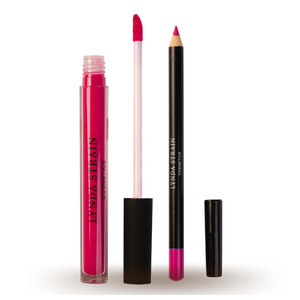 An intense, vibrant pink evoking feelings of romance and beauty.
Our Magic Matte lip kits are designed for all-day wearing whilst still being super moisturizing - feeling soft and silky on the lips! The vegan formula contains no preservatives and will no feather when wearing.

Available in 8 striking shades, each lip kit contains a lipstick and a lip liner in a complementing shade.